Dr. Yuxin (Kelly) Wang, DC
Chiropractor
Dr. Yuxin (Kelly) Wang received her doctor of chiropractic degree from Life Chiropractic College West in Hayward, California, where she graduated magna cum laude. Prior to her doctorate degree, she graduated with Hons. Bachelor of Sciences from the University of Toronto with high distinction.
Dr. Wang has extensive post-graduate training in corrective chiropractic care, she is a certified practitioner in the Chiropractic BioPhysics CBP® technique. Dr. Wang has over 250 hours of training in Gonstead, a specific full spine chiropractic technique. Dr. Wang has over 50+ hours in soft tissue techniques, including Active Release Techniques ®.
Her volunteer work ranges from serving world-class athletes at the Santa Rosa Ironman Triathlon in California, to underprivileged communities in Mexico and El Salvador. Dr. Wang is also the co-founder of Little Spine Mission Trip, an annual chiropractic mission trip providing complementary chiropractic care to over 500 children in the city of Shanghai.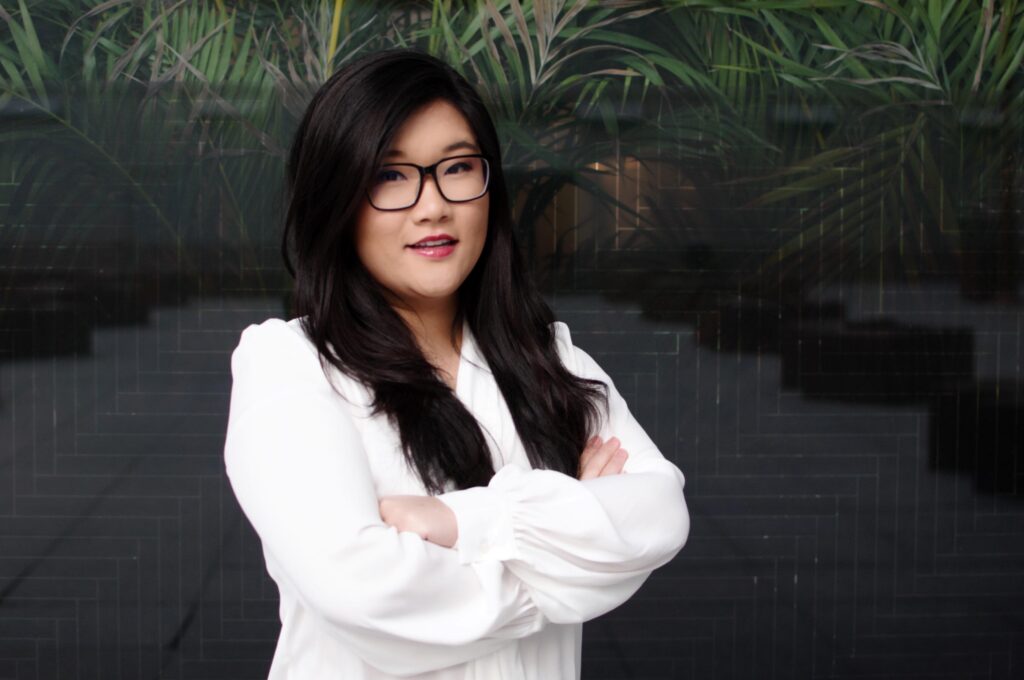 Tainara Correa
Chiropractic Assistant
Tainara is an aspiring chiropractor. She graduated with a Kinesiology degree from University of Toronto. Aside from being a total cat mom, she spends her time providing personal training sessions. At ChiroPath Spine & Posture Centre, Tainara is happy to serve the community and bring everyone's overall health to the next level!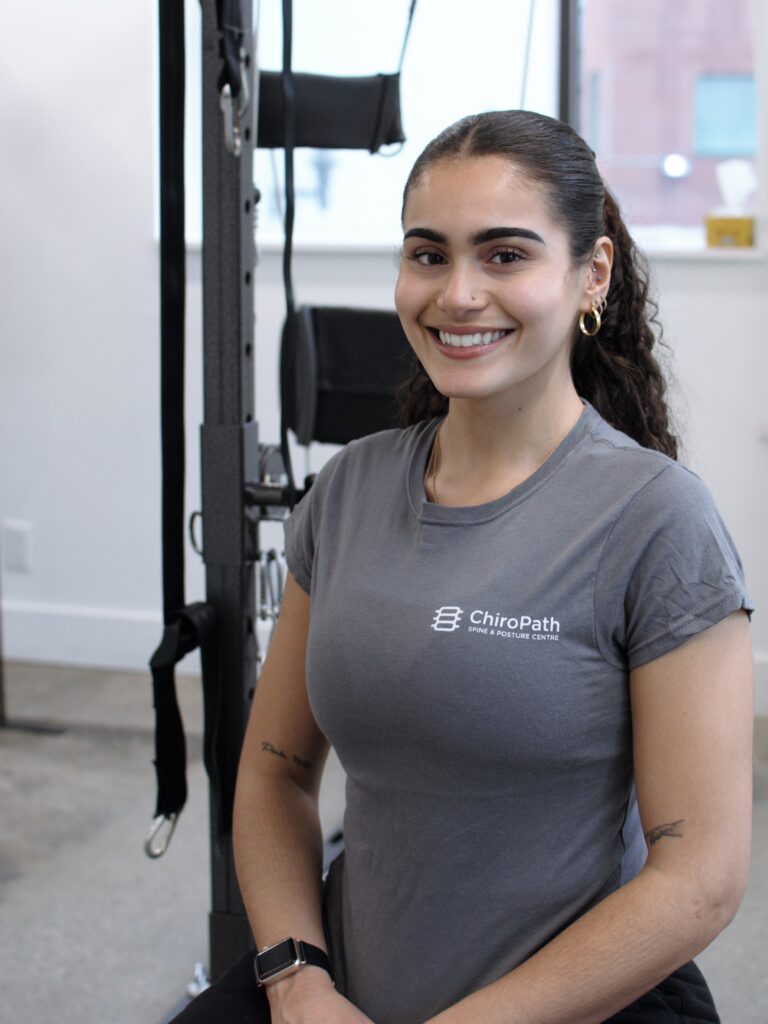 Vivian Yin
Chiropractic Assistant
Vivian is currently finishing her last year of Life Sciences at University of Toronto. Her goal at ChiroPath is to provide patients with highest standards of care. Vivian is a huge fan of Kpop. P.S. did you know that Vivian have a twin brother and they dance in the same dance crew?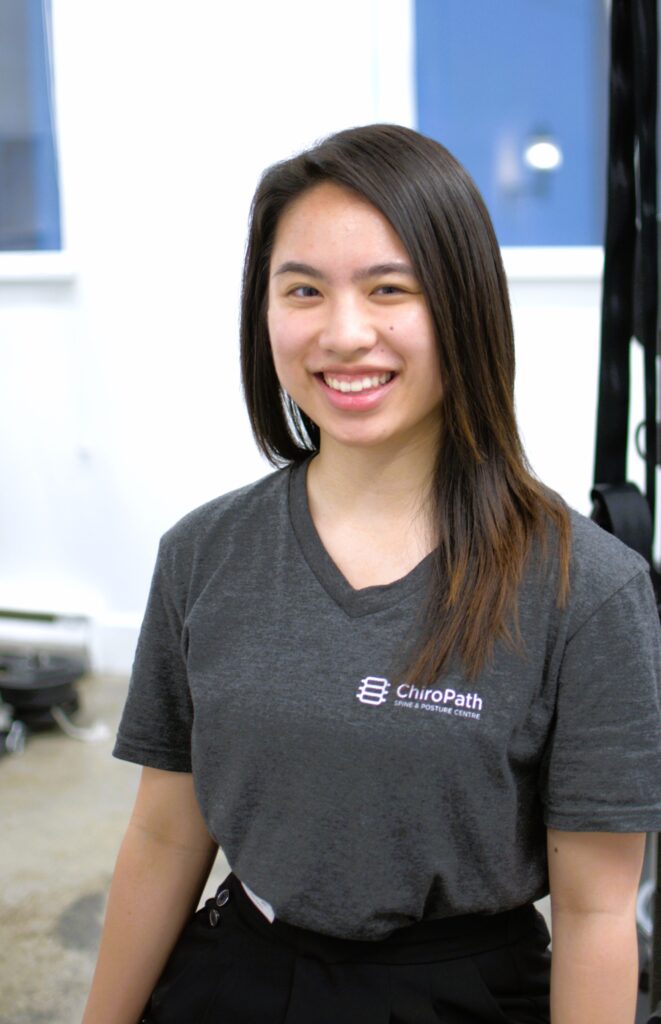 Perri Campbell
Chiropractic Assistant
Perri is a Kinesiology student at University of Toronto with a passion for sports and a drive to become a chiropractor. As an avid sports fan, Perri can often be found cheering for the Toronto Maple Leafs and the Toronto Raptors! During his free time, Perri enjoys staying active and working out.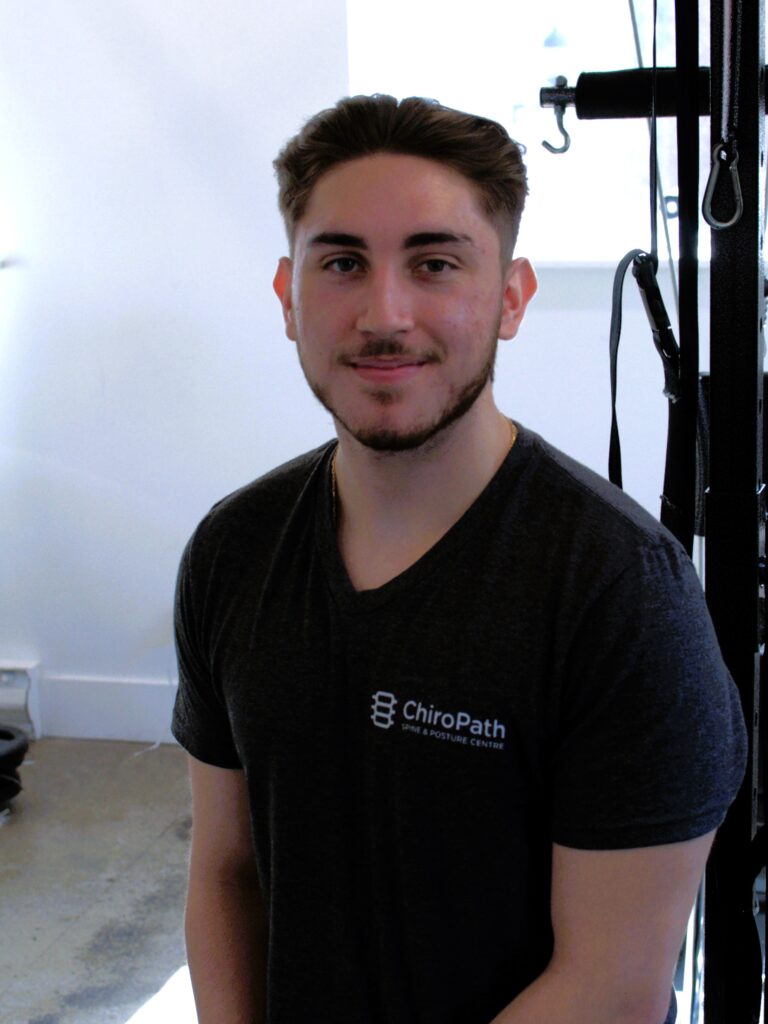 Jizel Villanueva
Chiropractic Assistant
Jizel is a second year Kinesiology student who loves ultimate frisbee. In her free time, she is busy taking care of her many plants.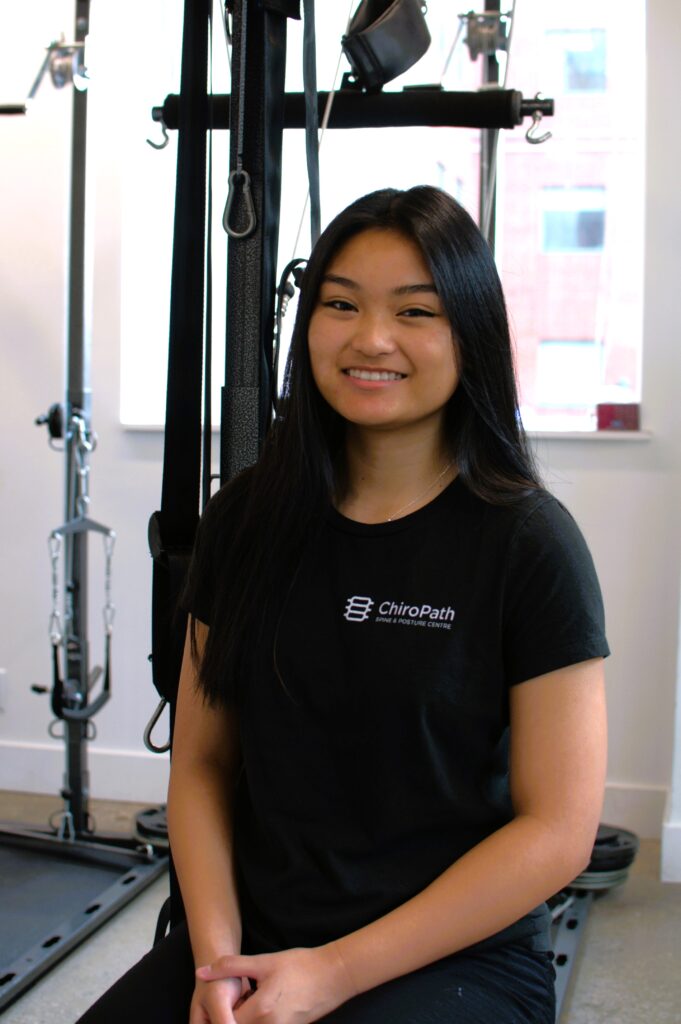 Giorgio Cultrera
Chiropractic Assistant
Giorgio is originally from Italy, he completed his Kinesiology degree at Cal State! In his free time, he likes to workout and eat lots of good food!